For this month's "Customer of the month", we interviewed Ombretta Bonini, orthopaedic technician of Tecnortopedia Obertelli in Piacenza
Hello Ombretta. Can you tell us how Tecnortopedia Obertelli was established?
Tecnortopedia was founded in 1975, as a business venture of Arturo Obertelli and his wife, Maria Molinari. It has come a very long way since then! We can now confidently say that we are a point of reference for anyone with orthopaedic problems in the Piacenza area!
How would you describe the business today?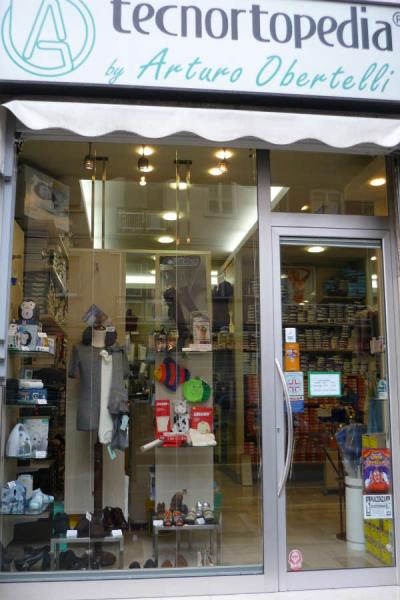 That is a good question! We focus our attention on a whole range of aspects, but perhaps what distinguishes us the most is our enthusiasm for technological innovation and our collaboration with top minds in the medical sector for treatment of diabetic foot and prevention of amputations.
What do you mean by technological innovation?
I mean the technologies we use to analysis the step and the use of 3D scanners in place of the old plaster casts once used. Generally speaking, we keep a close eye on innovations in our sector and are always ready to add to our skill set.
How is the company organised nowadays?
We opened a new facility in viale Dante Alighieri in 2002. It is a large area housing both a shop and a surgery. Here, we provide customers with our experience and manual skills, which are vital aspects in my profession.
What kind of future do you see for Tecnortopedia?
I believe the importance of the human approach will become even clearer in the future, the personal, specific and skilled touch that only a face-to-face meeting with the orthopaedic technician can guarantee. On the one hand, the adoption of new technologies, on-line transactions and e-commerce will increase, but, on the other, the added and irreplaceable value of the experience and manual skills that only an orthopaedic technician can provide will become even more important.
Tecnortopedia Obertelli has been a Moretti customer for many years. Can you tell us about your experience?
Yes, we have been customers for many years and we have extended our range of purchases over time to include beds, walkers and wheelchairs. We have an excellent relationship with the company, partly thanks to the contribution of your agent, Paolo Campagna, and his professionalism and preciseness
Thank you Ombretta. See you soon!