As we get older, the way our body works changes, with repercussions on our strength, pace, reflexes and coordination.
Ageing affects our organs and our brain, following a process of which we are only partially aware and that leads us to feel insecure and unable to estimate our own abilities properly.
This combination of insecurities and lack of lucidity in assessing our own impaired mobility is one of the factors that causes accidents in the home.
In Italy, these accidents involve around 4 million people every year, 76.9% of whom are over 64.
The accident is a fall in 54.8% of cases and occurs in the bathroom in over 10%.
These figures should give us pause for thought: our loved ones are often unable to assess their own impaired mobility correctly and could have a general feeling of discomfort in certain domestic settings, precisely such as the bathroom.
Caring for oneself through a daily hygiene routine involves movements that become more difficult as we get older, or when we become slightly less mobile on our own.
It can become harder to sit down on the toilet, or get into and out of the shower or bathtub in damp conditions, or bend over the sink to reach the tap.
This is precisely why supports, booster seats or additional seats can make a real difference.
Let's start with the shower or bathtub. How do you choose an additional seat to make access to and use of a shower or bathtub more comfortable?
Start with five essential aspects:
Dimensions and capacity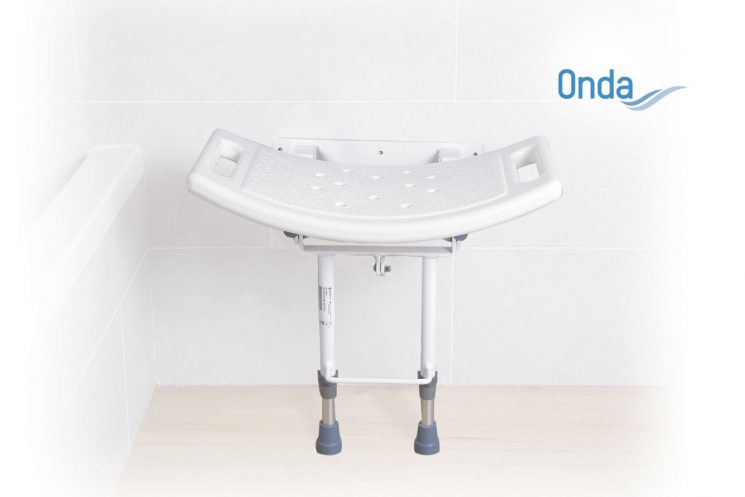 If the bathroom is small and the shower is as well, we need carefully to consider both the dimensions and the maximum capacity when choosing a shower seat. The weight of the final users of the aid and the spaces in which it will be installed also need to be considered.
A wall-mounted shower seat, with or without non-slip feet on the floor, can be closed when not in use and when getting in and out of the shower, so it can also be an excellent space-saving solution.
 Specific needs and movements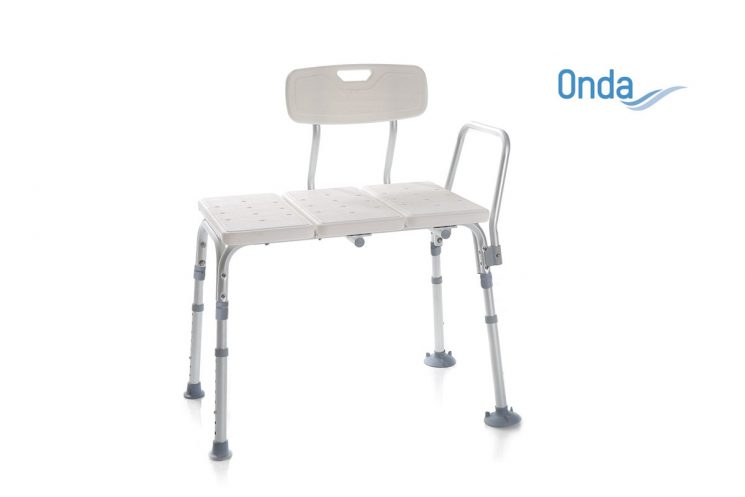 Bringing an aid into a home means satisfying a specific need, but also restoring a general condition of comfort and well-being.
It is important to consider not only the weak points when choosing it, such as specific difficulties in movement of the person using the bathroom, but also the movements to be made when it is in use.
In the case of a bathtub, for example, we could choose a transfer seat, which helps you to get effortlessly into the bathtub, or a rotating bathtub seat, which accompanies you as you get in and out.
Adaptability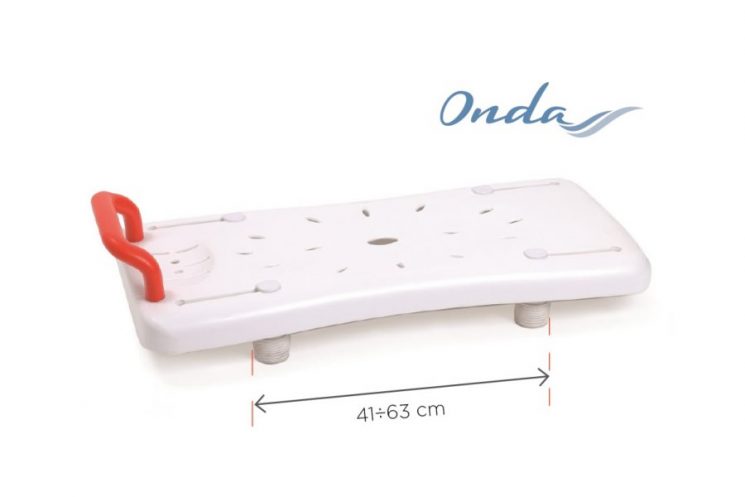 Adaptability is an essential feature of aids. The aid that best suits our needs should help us categorically and should be adjustable in height or width.
In the case of shower seats, it is therefore important to assess whether the height of the seat can be adjusted to the user's own height or, in the case of bathtub seats, whether it can be lengthened to adapt it to the size of the tub. 
Practical and manageable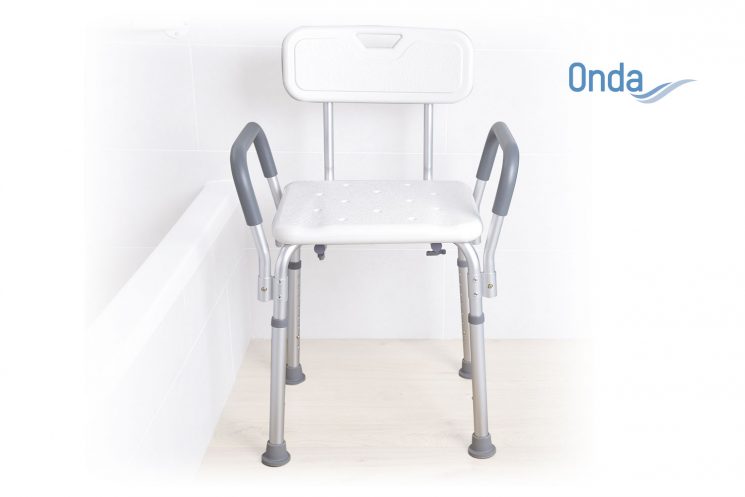 Shower seats are supposed to make hygiene routines easier, not more complicated. They should be easy to clean, comfortable to use, light enough to move when cleaning the bathroom and simple to position where they are needed. 
5. Furnishing and design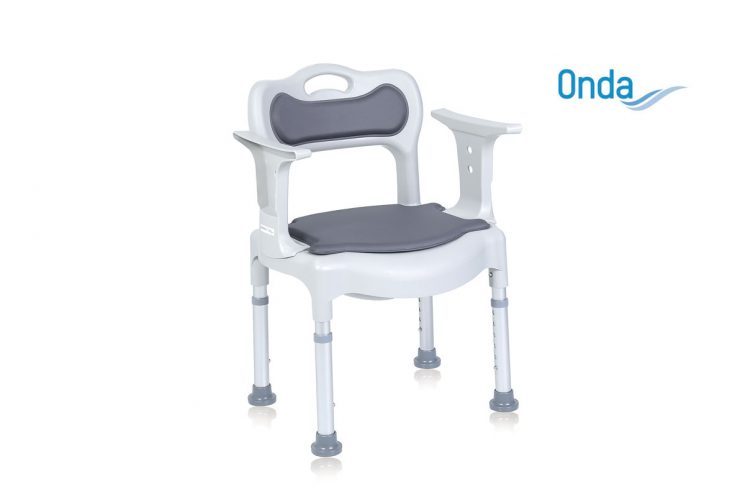 Functional but attractive!
The most recent bathtub and shower seats are not only sturdy and practical to use, but also have an appearance that allows them to fit harmoniously into any bathroom setting.
The most recent Moretti model, for example, is a shower seat and a commode seat with an innovative design, with ergonomic backrest and seat in moulded plastic, accompanied by a padded cushion, and an aluminium structure with broad tips for a better grip on the shower tray.
For more information on the shower and bathtub seats of the Onda range of the Mopedia brand consult our catalogue here.