Aids for someone with impaired mobility restore a general condition of well-being, even if they serve a specific purpose in a clearly defined setting.
They help to overcome difficulties, obstacles and insecurities that could limit the independence and freedom of a person with impaired mobility.
A wheelchair is the aid that, more than any other, allows the user to regain their independence and freedom in everyday life. A seat on wheels that allows them to move around by themselves or with the assistance of a family member or a caregiver.
Like any other aid, a wheelchair should be chosen on the basis of the specific needs for use and the characteristics of its user. A wheelchair should be comfortable, safe, manageable, simple to load into a car and capable of surmounting obstacles and uneven surfaces, as well as having many other features.
The seat must offer the right support, guarantee optimal comfort and suit the body of its user in terms of weight and height.
The list of specific features to consider before choosing a wheelchair could go on, so, precisely in order to ensure that it corresponds entirely with the needs of its user, it is best to choose from the best the market has to offer.
Let us therefore look at what needs to be considered carefully before choosing a wheelchair for a person with impaired mobility.
1. It doesn't always have to be a choice between a self-propelled or transit model!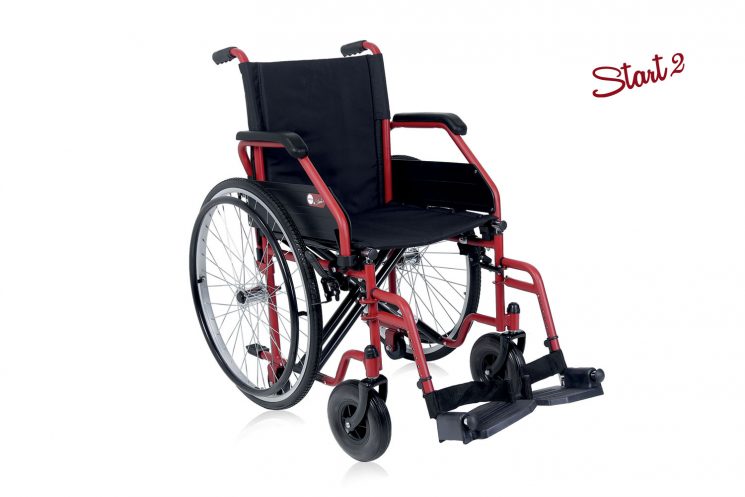 Wheelchairs are divided between self-propelled models, which have large wheels and allow the user to push themselves, and transit models, which are designed exclusively for assisted mobility provided by a family member or caregiver.
Is it always necessary to choose between the two when purchasing?
The answer is no! Although the models on sale are proposed alternatively as self-propelled or transit (identifiable in Moretti's Ardea range with the word "Go"), there are actually models that can be configured in the two different modes!
These wheelchairs are equipped with a quick release of the large wheel and can be converted into a transit wheelchair in just a few, simple steps.
The possibility of configuring the wheelchair with small wheels means its dimensions can be reduced, making it easier to load into a car or into an elevator, for example.
2. Sturdy or lightweight?
Carefully considering the weight and build of the wheelchair user is always an essential step before choosing a wheelchair.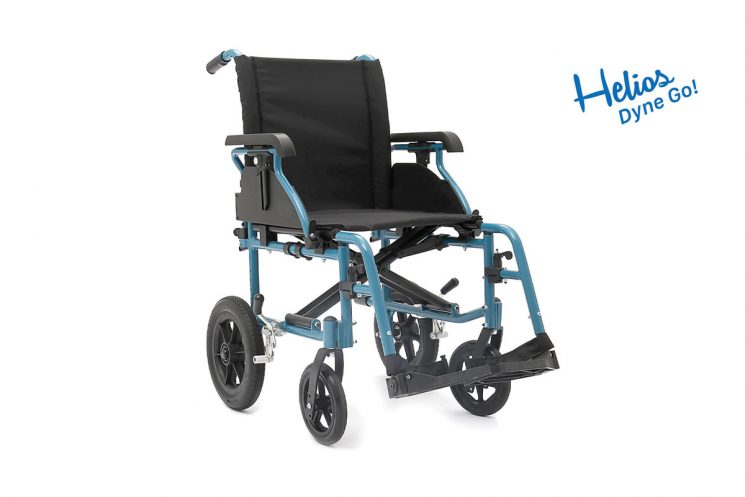 It is important to check both the load capacity of the wheelchair we intend to purchase and to choose a model with a seat width and depth compatible with the build of its user. However, it is not always the case that a "heavier" passenger necessarily needs a wheelchair with a heavy frame. Even ultra-lightweight wheelchairs (between 6 and 14 kg, or 12.4 kg in the case of our Atmos model) or lightweight ones (weighing between 8 and 16 kg, like our Helios models) offer solutions with a major load capacity, as they may be equipped, for example, with a double cross-strut to reinforce the frame.
3. Limited space or transfers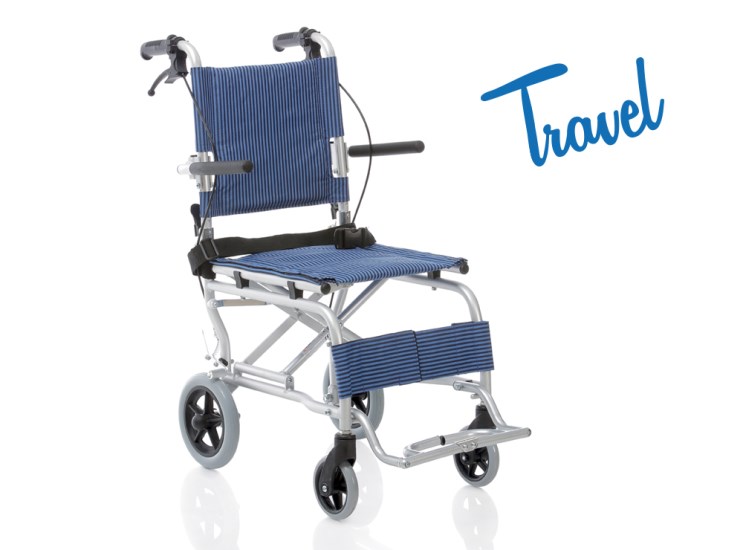 Where will the user be using their wheelchair? Does the wheelchair need to be loaded into a car frequently? Or will it be used to pass through narrow doors or enter elevators on an everyday basis?
If the principal requirement is reduced dimensions of the wheelchair when it is not in use and folded away, to load it into a car for example, it is best to seek a mobility solution with a folding backrest or one from which the large wheels can be removed with a quick release mechanism.
If the wheelchair needs to have small dimensions when in use, on the other hand, it is best to opt for simple but complete models, such as ones with the wheels mounted underneath the seat, or transit models, designed as "travel" solutions, which can be folded away for easy transport with a handle.
4. Convenient and safe to use
Convenience is a subjective concept, which is why it is best to base the choice on the physical characteristics and mobility impairments of the intended user when identifying the most convenient solution.
For example, a person who cannot use their legs or control them well needs to be able to extract the armrests to get out of the wheelchair easily, whereas a person who tends to slip forwards with their pelvis needs a restraining belt.
When assessing the safety of the wheelchair during use, on the other hand, it is essential to consider whether it will also be used to go over steps or slightly uneven ground, in which case it is extremely important to choose a wheelchair with roll-over protection wheels, a simple but effective device for ensuring safe movement.
In conclusion, while it is generally always true that we should accept no compromises in choosing a mobility aid, seeking to identify the wheelchair that corresponds entirely with our needs, and ensures ease and comfort in movement that would otherwise be impossible, it is equally true that there is no standard process that is guaranteed to be fail-safe.
The market offers a huge number of options (our catalogue alone contains a full 110 wheelchair models!!) and a large number of accessories and optional extras with which to equip the wheelchair.
It is therefore absolutely essential to seek the advice of an expert, at your usual orthopaedics or medical supply store.
Consult our wheelchair catalogue here