In caring for a sick or elderly person, there are various aids that can be used to improve the patient's comfort and well-being, protect their safety or assist the caregiver.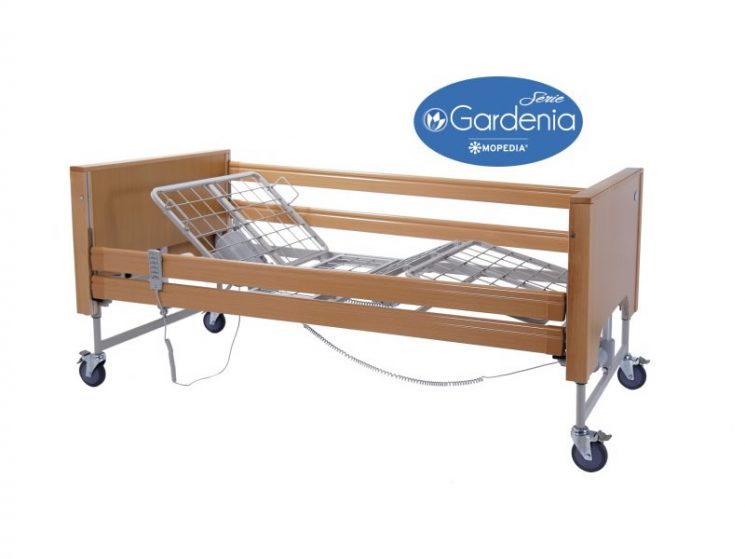 The most important unquestionably include an adjustable bed, an aid that is always present in hospitals and care homes and that, if used at home, can have a positive and significant influence on the quality of life of a person who is bedridden or has impaired mobility.
The hospital bed must satisfy the support and comfort needs of the patient or elderly person and has an ergonomic structure that makes day-to-day care for them easier.
An adjustable bed has a three-part structure and the head, central part and end part can be moved separately.
The electric mechanism allows the bed to be managed independently by the patient or the caregiver, using the remote control.
This is an important benefit that allows the patient effortlessly to find the most comfortable position and the caregiver to place the patient in the best position for serving meals, washing or rest.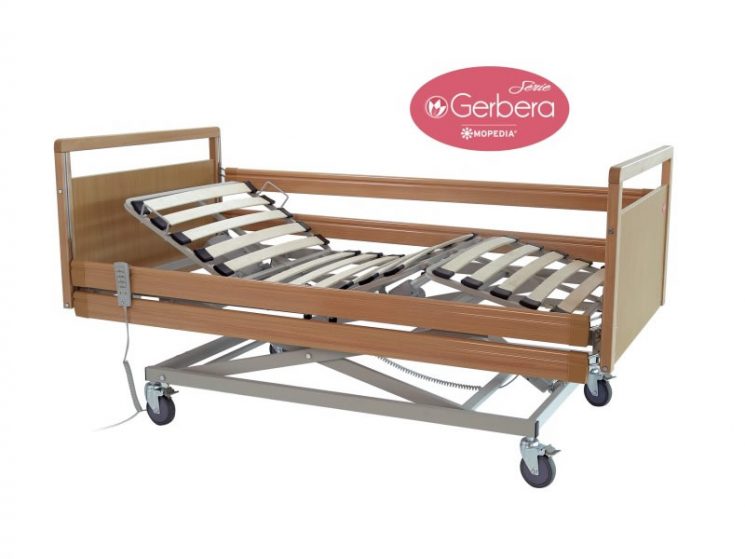 The bed can be raised or lowered, for cleaning or to allow the patient to get down easily, and can be placed in the Trendelenburg, reverse Trendelenburg or CPR position with a simple click on the remote control.
The bed frame has lockable wheels, with which to move or position it easily, and is designed for the addition of the accessories needed to provide the best care to the patient.
For example, it can be equipped with detachable high sides, a support for an IV pole and patient hoist, a bed table or floor-standing bed table.
Introduction of the bed is a fundamental and essential support for people with disabilities, anyone who is not self-sufficient, patients who are bedridden or recovering after surgery.
It is also extremely useful for the well-being of elderly people with impaired mobility, who can significantly improve the quality of their rest.
An essential addition to the adjustable bed is the anti-decubitus mattress, an aid that must be chosen with care to prevent bedsores (click here for more info)
The hospital bed, now available with a wooden structure, to combine function and appearance, fits perfectly into the home surroundings.
Before purchasing a hospital bed, always check that it is certified as a medical device according to Regulation (EU) 2017/745, which certifies the safety of the bed and guarantees that the aid chosen has passed specific solidity and performance tests.
As a medical device, a hospital bed can be purchased with application of 4% VAT, based on the conditions indicated in Decree Law no. 104/92, by those entitled to this.
For more information, consult our catalogue