We met Giulia Capocci, our Tiboda testimonial. Here's how her race for Tokyo is going.
Hi Giulia, how are things?
Pretty good; I had a small shoulder injury which forced me to slow down a little. After a really intense start to the year!
Tell us about this year. What was the start of 2019 like?
It began with a couple of important dates: the Australian Open in January and the Bolton tournament in February.
We saw you on the podium in Bolton!
That's right! I won the final against the British player Jordanne Whiley and confirmed my position as number 5 in the world rankings of the International Tennis Federation and my top spot in the Italy rankings.
Well done, Giulia! What happened after that?
Unfortunately a problem with my shoulder forced me to take a break in March. I only started competing again in April with the World Team Cup in Portugal, where I achieved second position.
And what are your next commitments?
It's difficult to make long-term forecasts! I trained hard in April to make up for lost time in the previous month and I'm now in preparation for some important dates in the competition calendar, such as Roland Garros and Wimbledon.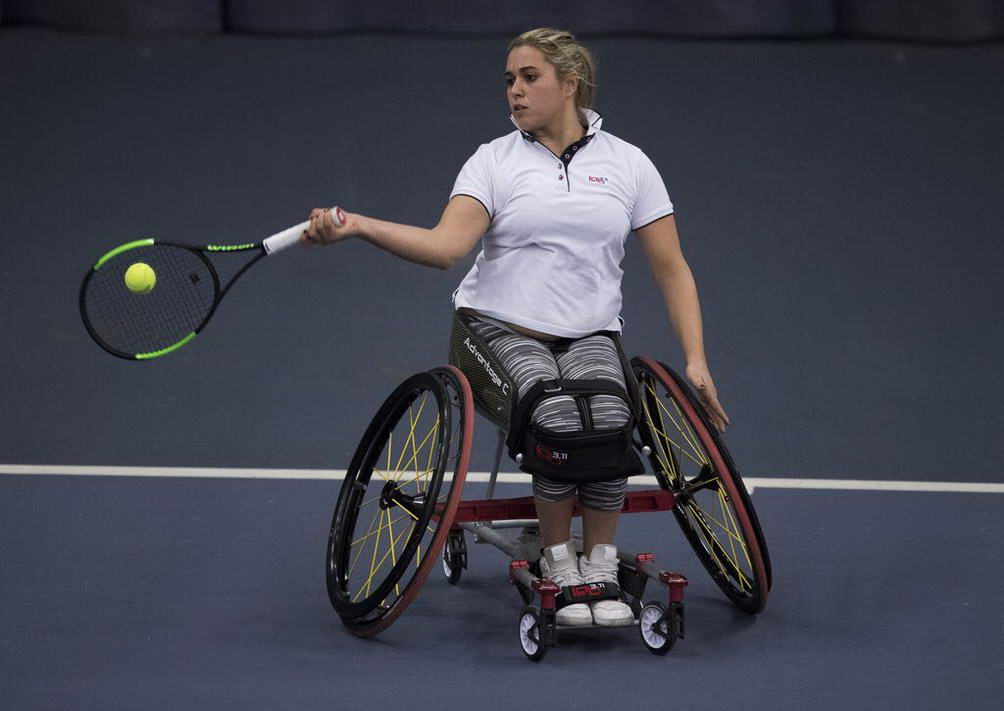 Tell us a bit about your normal daily routine; what's a typical day for you like?
I usually train in the morning and work in the afternoon. I live in a small village near Turin where I manage to get about easily by car and also with my Tiboda, of course!
Your Tiboda has already clocked up a load of kilometres. Tell us a bit more about how you get on with your new travel companion…
In my daily routine, it has become an irreplaceable ally. If I go to Turin, for example, to do some shopping, I park the car and then make my way around with my Tiboda; it's a bit different on my travels – I don't always find the right conditions of accessibility…
Do you take it with you on your trips?
Unfortunately, I can't always manage it: on occasions, I travel alone and I find it hard to cope with all the luggage by myself. But when I'm without it, I really notice it!
What experiences have you had with your Tiboda on your travels?
Having my Tiboda with me when I'm away means moving around freely, independently and without tiring myself too much.
The feature I like most of all is its quick coupling/uncoupling system, which is often essential for getting over little obstacles like a step which can otherwise block your access. In short, Tiboda is an ally I can really count on! And I can get about safely even in towns and cities I don't know.
Thanks, Giulia! And the best of luck in your career!
Thanks a lot! See you soon