Optimisation of warehouse logistics has always been an essential element in our corporate strategy. In Moretti, we have always placed great importance on constantly improving the efficiency of our Customer response times and, precisely because of this, we do our best on a daily basis to reduce the time required in each processing phase: from receipt of an order to product dispatch.
Our relentless focus on final customer satisfaction is then topped with an accurate after-sales service, covering spares, accessories and technical assistance.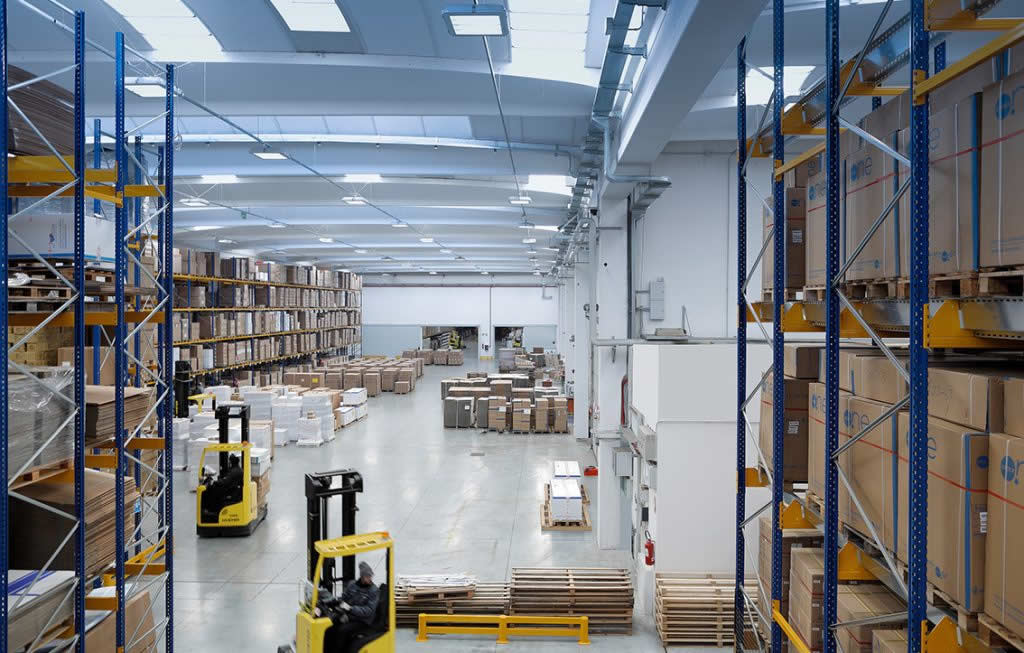 Over the years Moretti has also expanded its range of products, ensuring a vast assortment manufactured to the highest quality standards, with a consequent progressive expansion of our warehouse area.
In 2019, the need then arose to adopt an analytical approach to all warehousing activities so as to identify technological solutions for product handling, such as the latest-generation automated systems, and to redistribute logistic flows in order to limit the increase in the space required.
As a result of all this, our most recently-introduced innovation led to the adoption of a semi-automatic warehouse with remote-controlled satellite.
A cutting-edge solution that has allowed us to achieve a 20% increase in storage capacity, moving from the previous 10,000 pallet positions to over 12,000.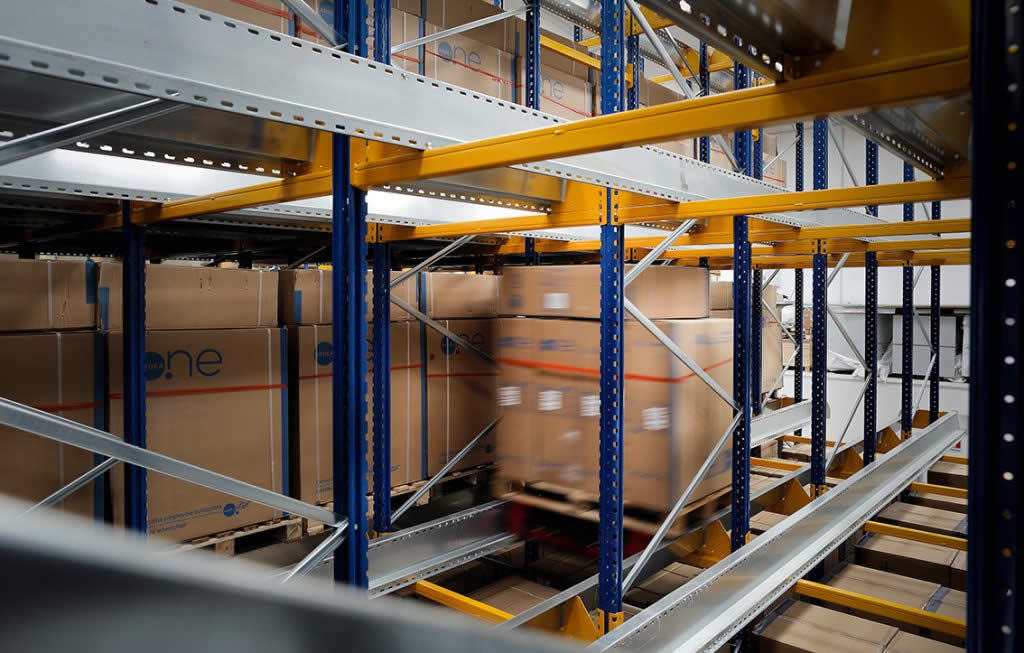 Shuttles now operate in the new warehouse, which move independently and deposit or pick up products from the storage channels.
The solution features a multi-depth structure and allows a single reference item to be stored on each level, thus compacting a high number of pallets by eliminating access corridors and exploiting depth to the maximum.
Operator intervention is reduced but is essential to ensure maximum operating flexibility. Safe and precise movement is also guaranteed by the "laser-scan" function, which allows the shuttles to detect the presence of the operator.
In a nutshell, a simple yet ingenious system that can automate and optimise the work of forklift operators, which is increasingly specialised; it all helps to make our products reach our Customers' hands at ever-increasing speed.