In everyday usage (unfortunately frequent at the moment), these terms are considered to be synonyms.
Right from the early stages of the current pandemic, we have been told that washing and disinfecting our hands and disinfecting surfaces are among the most efficient and important ways of fighting the spread of the virus.
In practice, this has resulted in the rapid appearance on the market of household detergents that "remove up to 99% of germs and bacteria", as well as "antibacterial" soaps, sanitising gels to clean our hands without water, disinfecting gels to eliminate germs, bacteria and viruses, sanitisers or disinfectants to add to laundry and so on and so forth.
Each of us has identified what suits us best in the circumstances. The products we use and our habits when it comes to keeping our own hands clean, as well as those of our children, the objects we use inside and outside the home, our clothing and our home.
Some clarity is needed here. How do we recognise a disinfectant? How do we tell the difference between a sanitiser and a disinfectant?
We put these questions to Anna Maria Amandonico, Regulatory Affairs Officer of Germo S.p.A., an Italian company that specialises in manufacturing disinfectants and has been selected by Moretti to manufacture its own range of disinfectants.
Hello Anna Maria. Could you tell us about what Germo does?
Hello. Germo S.p.A. is an Italian company that was set up in 1956. We formulate, test and manufacture disinfectants, detergents and cosmetics for hospitals and the large-scale retail trade. We currently manufacture over seventy formulations for every need.
Disinfection is a topical issue at the moment. The Coronavirus emergency has caused us to focus great attention on the importance of eliminating pathogens, whether they are present on our hands or in the surrounding environment. Can you help us to understand the difference between a sanitiser and a disinfectant?
A product can be defined as a disinfectant if it has been demonstrated significantly to eliminate germs and bacteria and has passed specific efficacy tests in the laboratory. A disinfectant always has the authorisation of the Health Ministry.
So consumers can identify a disinfectant by reading the label?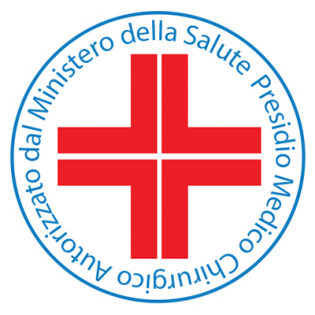 Absolutely, yes. It will have the words "Biocide" or "Medical Device" on it, followed by the Health Ministry registration number. These words are not present on a detergent/sanitiser.
For example:
Medical Device – Health Ministry Authorisation N°00000
Biocide (PT00) N° IT/2020/00000/AUTH Health Ministry
So what is the actual difference between a disinfectant and a sanitiser?
The action of the two products is different. A disinfectant eliminates germs and bacteria, or rather it destroys, inactivates and eliminates the micro-organisms present on the skin, on fabrics, objects or surfaces.
A sanitiser, on the other hand, like a detergent, can remove pathogens, but not eliminate them.
So that's what it means when it says "eliminates up to 99.9% of germs and bacteria"?
Precisely! A disinfectant must contain specific active ingredients that have been approved by the ECHA (European Chemical Agency), which guarantees its safety and efficacy. Disinfectants eliminate germs, viruses and bacteria. "Sanitisers" clean, but they do not disinfect. They remove the pathogens, but they do not eliminate them.
There has been a market boom over recent months and new detergents/sanitisers/disinfectants have appeared in both pharmacies and supermarkets. This plethora of products makes the choice harder for the final consumer.
The Coronavirus emergency has led to the need for a larger quantity of disinfectants on the market. This higher demand has also resulted in a change in the Health Ministry authorisation procedure. In April 2020, for a provisional period, it was permitted to register and market new disinfectants without performing efficacy tests, providing the words "authorisation waived" were indicated on the label.
In the meantime, a large number of detergents claimed to have a "sanitising" action have been added, but it is a good idea to use them only for cleaning. An authorised product should be used if actual disinfection is necessary.
One more question, Anna Maria: several of the disinfectants manufactured by Germo and distributed by Moretti in the Prestige range of products have the words "Active on Coronavirus" on them. Could you tell us what that means?
As envisaged by European standards, our products have passed the EN14476 efficacy test on Vaccinia virus – the strain of the Coronavirus family.
So, it is now more important than ever to distinguish between cleaning and disinfection and to use tested and efficient products for the latter, when necessary.
Thank you, Anna Maria
Thank you!