There are just a few weeks left until Christmas, so it is time to start thinking about gifts!
It is that time of year when we start thinking about what our nearest and dearest might like and how to surprise them and make them happy, and also the time to enjoy that sense of anticipation and the joy of giving.
The many people to whom our thoughts turn certainly include our elderly relatives, whether they are our parents or grandparents, friends or more distant relatives.
What should you give to an elderly person?
The day-to-day life of our elderly relatives is spent mainly at home and they are creatures of habit. It is precisely this aspect that sometimes makes it hard to choose a gift that not only contributes to improving their everyday life, but also satisfies their desires.
We suggest focusing on their well-being, choosing a gift that actually helps improve comfort in their daily life.
Here are our gift ideas for the elderly
Electric heating pads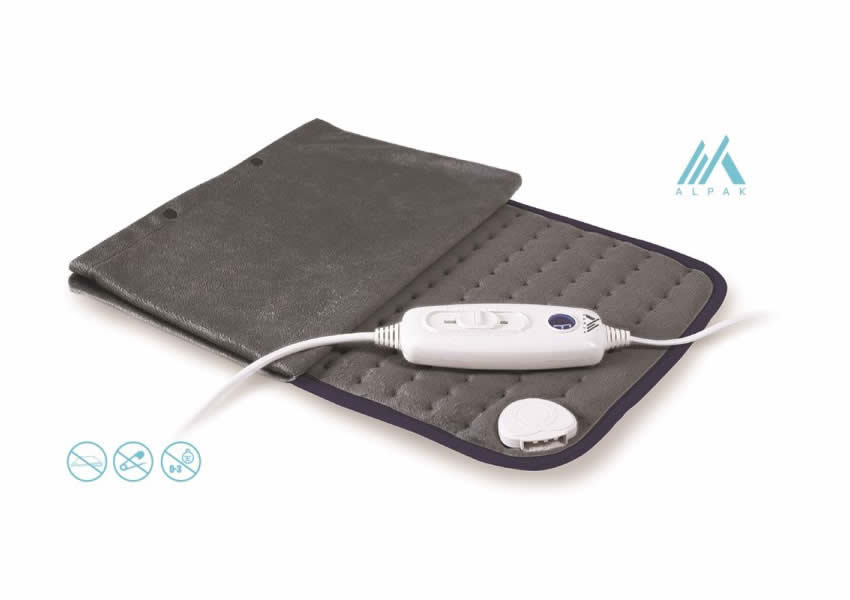 "Keep warm and you will feel better" is a classic home remedy that, in the case of back pain or cramps, has recently been confirmed by medical specialists.
In these cases, in fact, "heat treatment" with heating pads or heated pillows can have a powerful analgesic and anti-inflammatory effect.
Applying heat to the back, stomach, neck or shoulders eases the muscles, boosts micro circulation and allows a profound state of relaxation to be obtained.
Moretti has introduced a new selection of heating pads called "Alpak", in the Kyara range, in seven different versions.
A feature of the Alpak products is the extremely soft fabric, washable at 30°, a lighted display to check the temperature regulation, an automatic switch-off system that enters into operation after 90 minutes and a mechanism for easy removal of the electric cable. The range includes the anatomical version, a cape, a pillow and a pad for the neck and back.
Find more information here
Carbon fibre or aluminium walking stick with courtesy light and acoustic warning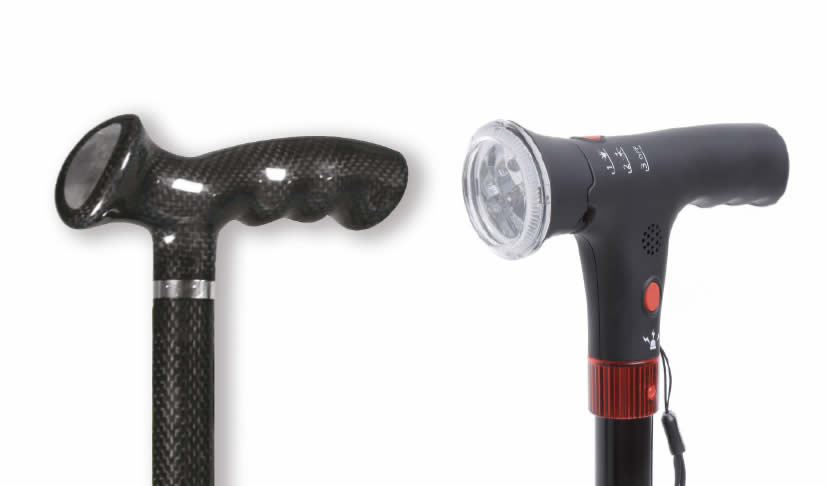 A slight limp can be corrected by using the simplest of walking aids: a walking stick. However, it is also necessary to choose carefully between the different types available, selecting the right handle, materials, design and optionals (click here for a complete choice guide).
The walking stick should also be chosen to suit the user's specific tastes in terms of appearance and style, through solutions with a contemporary and minimalist design.
This is precisely the reason why the Moretti range has recently been extended to include solutions that are both functional and innovative. The most recent addition is the carbon fibre walking stick, an exceptional mobility aid that reflects its user's style and supports a maximum weight of a full 130kg, despite weighing less than 250g.
This is a different idea for a gift, but perfect for making our loved ones feel safer when they are out and about, with a walking stick that offers a whole range of optional features, such as a courtesy light with adjustable sloping position and an acoustic warning.
Rotating bathtub seat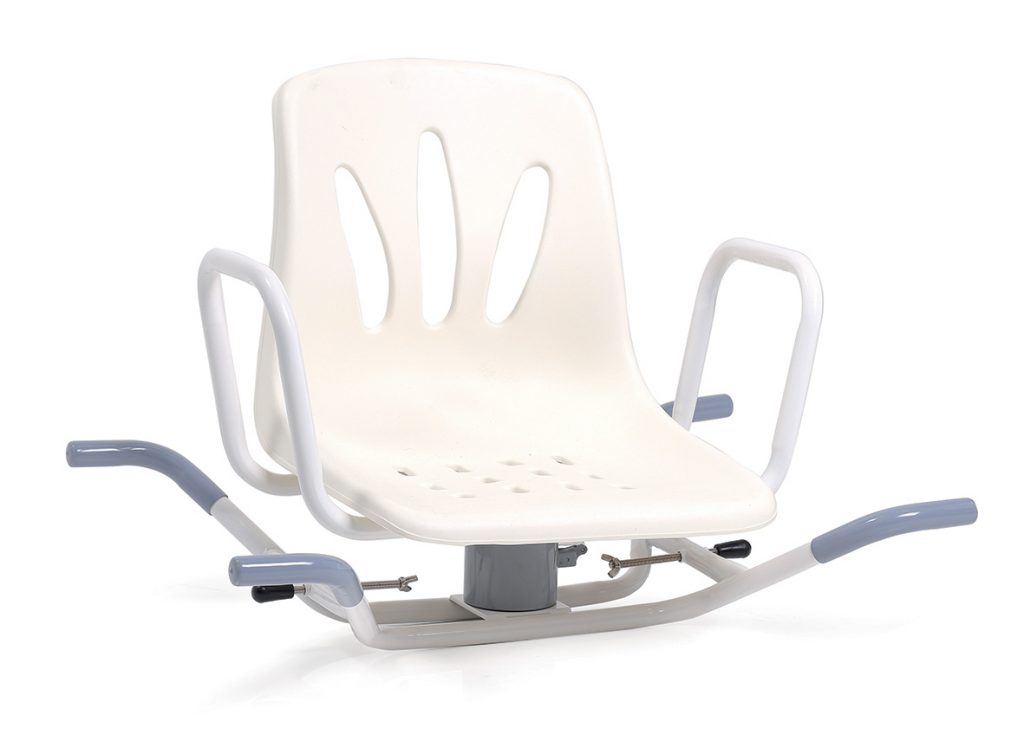 Well-being and safety always go hand in hand. A home without obstacles and in which the rooms are organised to ensure our loved ones can move around easily is unquestionably the one that best suits their needs.
Our most recent gift idea to ensure your nearest and dearest have a comfortable Christmas therefore focuses on safety in the room where the risks for an elderly person are highest: the bathroom.
Here, among the various measures that should be adopted (for more information, click here), one of the most important aspects is getting into, using and getting out of the bathtub. In particular, we suggest providing your loved ones with a rotating seat, a really practical aid to assist them in all phases, both independently and with the support of a relative or carer.
Click here for more information on the Onda bathtub seats in the Mopedia range.
Mini cycles
Movement is an essential aspect of well-being for all of us, including the elderly.
Moving around, whether it is going for a walk outdoors, practising a sport, or even just performing everyday activities around the home, is an essential part of a daily routine that keeps us feeling good.
If our loved ones express a desire for some simple exercise without leaving their home, maybe because it is cold outside or they have difficulty in moving around and organising themselves, a perfect choice of gift is the mini cycle: a genuine miniature exercise bike!
The mini cycles in the new Crossy range of Mopedia products, also called pedal exercisers, are compact and simply designed. There is also a folding version with a display to monitor the time and the pedal turns.
Find more information on the choice of product here
Lifting Armchairs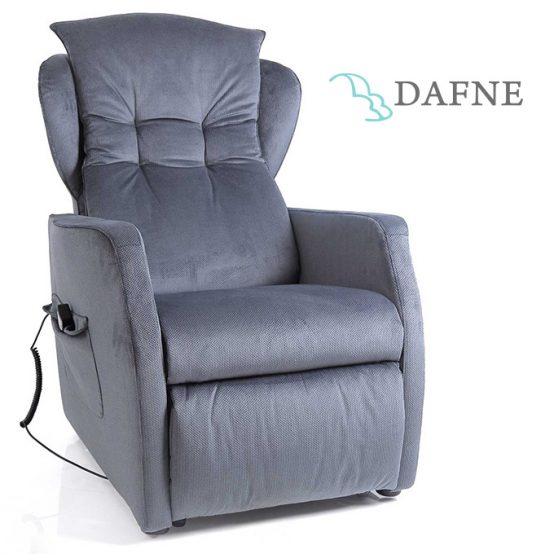 If you stop for a minute to think about the daily routine of your elderly relatives, you will probably imagine them sitting at home for the most part. This is why an amazing gift idea that can really make a difference in their everyday well-being is a lifting armchair, which holds and supports them and specifically suits their comfort needs.
Moretti works constantly to satisfy the comfort needs of its customers and has recently renewed its Mopedia range of armchairs, creating products that combine an attractive appearance with functionality, certified quality and comfort.
The new range is characterised by its contemporary design, which can be adapted to any setting, as well as the quality of the fabrics and finishes and the presence of specific functions that satisfy all mobility needs. The exceptional features of this new range include the roller system, the combination of reduced dimensions with the same level of comfort and the models with extractable armrests and the optional vertical lift and bed functions.
Sinfonia rotating cushion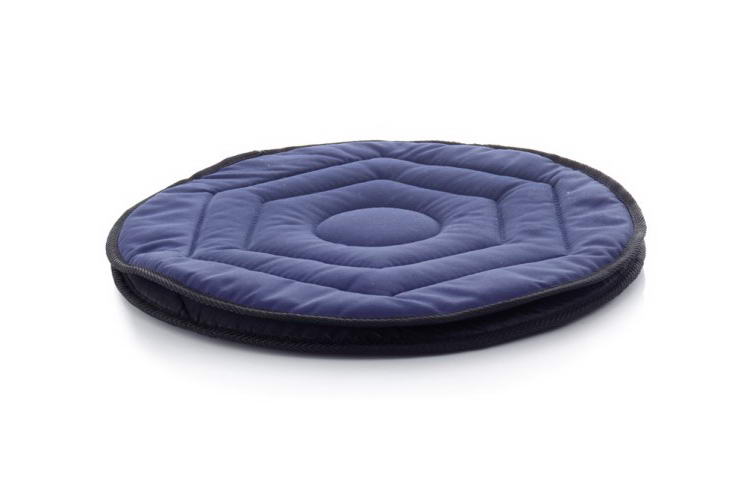 When every movement becomes hard, an elderly person sometimes gives up trying and ends up leading a more sedentary lifestyle than warranted by their actual state of health. They can be helped to move with the use of aids that require less effort on their part. One example is the Rotating Cushion in the Sinfonia range, designed to assist people who have difficulty moving their legs in getting out of bed or standing up, for example.
Talking digital automatic sphygmomanometer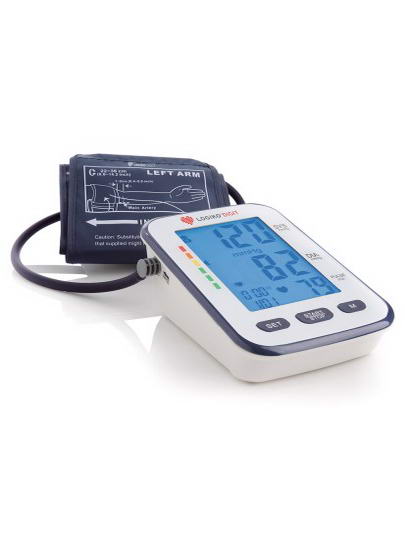 One of the day-to-day habits of the elderly is checking their own blood pressure using a blood pressure monitor.
This is an extremely simple procedure, but it can sometimes be difficult for a person who is less familiar with digital and non-digital equipment or has difficulty in reading the results. An original gift to overcome these problems and genuinely simplify this procedure is an automatic digital sphygmomanometer, available in both the normal and the talking versions in the Logico Digit range of Moretti. The talking model guides the user, step by step, in the different phases of use and reads the test result out loud.
Click here for a complete guide to the choice of sphygmomanometer and for more information on the Logico Digit range of products
Holdy Suction Handle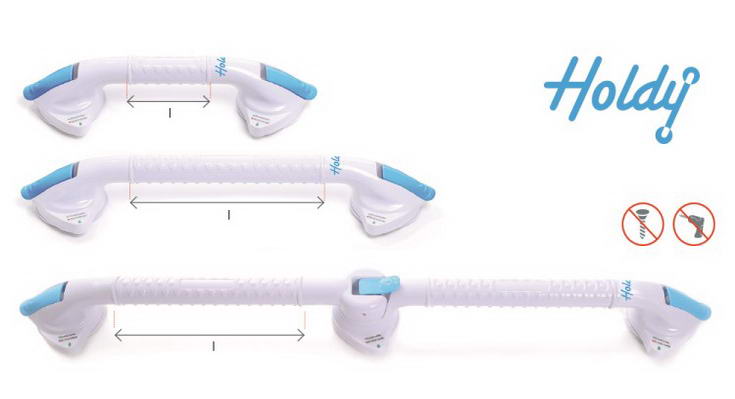 It is also important to assess the most risky movements in the bathroom, particularly when damp. Extra handles can be helpful for anyone with reduced mobility or difficulty in walking, as they guarantee an additional support where needed. The Holdy handle can be mounted on a smooth wall or on tiles, without drilling any holes, and moved at any moment. It is held in place with a suction cap and can be applied both vertically and horizontally or in a corner.
Have you found the ideal gift for your loved ones? For more information on our products, please contact our agent in the area closest to you or ask for Moretti SpA products at your local orthopaedics and healthcare products store.