Each of us has a very personal idea of what being well means and it changes continually throughout our lifetime.
For some of us, movement, contact with nature and a dynamic process directly involving our own bodies are essential to a feeling of well-being. For others, well-being means staying still, relaxation and seeking ourselves by gradually slowing our minds and bodies.
In both cases, the search for well-being, often undermined by stress, traumatic events or pain, means knowing how to listen to and support our own nature and making the most of our energy.
It is precisely this use of our own energy, assisted by a biomolecule, at the basis of a new range of Moretti products: FITergy.
FITergy is a tangible and natural response to the need for well-being of anyone dealing with pain, either acute or chronic. This range of products is manufactured from a textile fibre into which a special biomolecule that assists the natural and progressive pain-relief process, without any contraindications, has been inserted.
FITergy is worn in the form of a t-shirt, leggings, knee pad, elbow pad or scarf.
It can also be used in the bedroom, by choosing the pillowcase or mattress cover, and in day-to-day mobility, using the universal seat cover or the specific wheelchair cover.
This special biomolecule has a unique property with respect to all currently known biomolecules: the fibre into which it is inserted maintains, reflects and amplifies the energy naturally emitted by the body of every living being, reducing the feeling of pain perceived by our nervous system.
FITergy does not intervene on the cause of the pain, nor does it completely prevent it from being felt, as is the case in any organism with a healthy nervous system, but acts as an efficient means of reducing the sensation of pain and eliminates any form of excess pain, both acute and chronic.
Studies and trials have allowed FITergy to be registered as a medical device at the Health Ministry and have demonstrated its efficacy in the case of chronic pain, cluster or acute headaches, pain caused by arthritis or arthrosis, cellulite, menstrual pain, post-operative pain or other forms of acute pain.
In detail, the FITergy products are: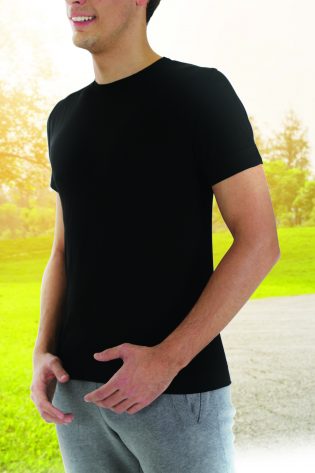 T-shirt
When innovation and practicality are combined!
The FITergy t-shirt is a precious ally in pain relief for sciatica, neck pain, osteoarthrosis, lower back pain or tendinitis. Wearing it can improve both the quality of a night's sleep, but also sports performance, as well as helping combat cellulite or preventing bedsores.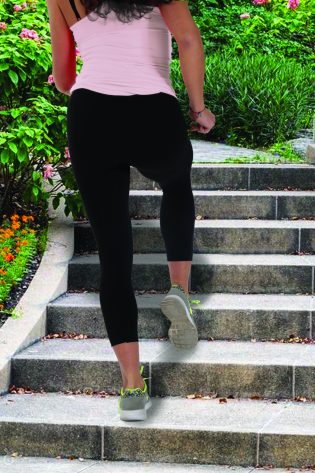 Leggings
A comfy fit helps you feel better!
The FITergy leggings combine absolute comfort with the exclusive benefits of FITergy. Wearing them increases energy and control during sporting activities, improves the quality of rest, helps to combat cellulite and to prevent bedsores in the elderly and infirm. The trials conducted have demonstrated the efficacy of FITergy leggings in pain relief in sciatica, gonarthrosis, osteoarthrosis, lower back pain, tendinitis and menstrual pain.
Knee pad and elbow pad
Choose your ally and off you go!
Knee pads and elbow pads efficiently relieve the pain caused by gonarthrosis, tendinitis and osteoarthrosis. You can use them both as a support in an active lifestyle, wearing them during sports activities, and as an aid in preventing bedsores.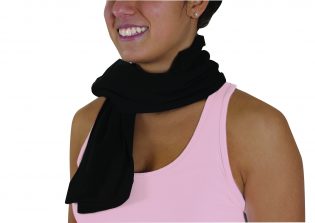 Scarf
A warm embrace to be worn day and night!
A soft scarf to relieve the pain caused by headaches and neck pain. It is lightweight and comfortable and perfect for a stroll outdoors or for use around the home.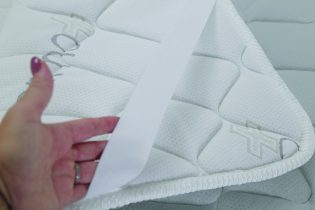 Pillowcase and mattress cover
Improve your rest!
FITergy can really help improve the quality of your rest. Replacing your usual pillowcase with FITergy can provide pain relief in neck pain, headaches or tendinitis. The mattress cover helps relieve the pain caused by gonarthrosis, sciatica, tendinitis, osteoarthrosis, lower back pain and menstrual pains.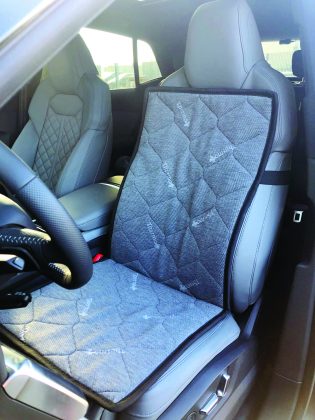 Universal seat cover and wheelchair cover
Greater comfort in your day-to-day mobility!
FITergy provides tangible support in relieving pain and improving comfort in your everyday activities. Placing it on the seats we use most frequently helps relieve the pain caused by osteoarthrosis, lower back pain, tendinitis and sciatica.
Take a look to FITergy by Kyara catalogue here.